Take Back Your Privacy From Windows 10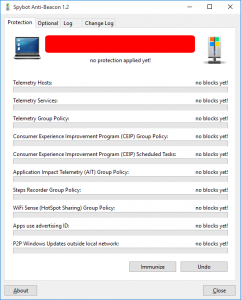 Ever since installing the Windows 10 free upgrade, I've been concerned with background processes sending information to Microsoft. Of course, I disabled the processes and options that Microsoft was sort of up front about, during the installation, but I knew I wasn't able to stop everything.
Then, I was watching a video (slight language warning), from Barnacules, about how to use Spybot Anti-Beacon to take care of all those processes (and many more) automatically.
It's super-easy to use, but you're going to want to check that video, first!